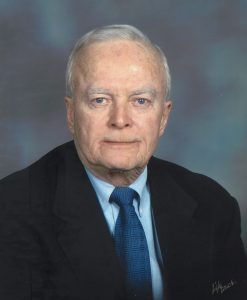 Robert Rundle, the founder of R.W. Rundle Associates Incorporated, passed away after a short illness on Thursday, May 4th 2017 at age 83.
Bob was born in Forty Fort, PA and grew up in Elmira, NY. Following a stint in the Army and graduation from Lycoming College in Williamsport PA, he began his professional career working in the factory of the Paramus, NJ based Nylok Company (division of USM) in 1958. Promotions moved him from the factory to inside sales & outside sales, then to Detroit, Michigan as Nylok's Automotive sales manager, and back to Paramus where he served as Assistant National Sales Manager, and finally National Sales Manager.
In December 1974, Bob began R.W. Rundle Associates Incorporated with three principals and a firm belief in what made a successful manufacturer's representative. Over the next 37 years until his retirement in 2011, Bob never lost that belief as he grew his company into one that represented some of the finest manufacturers in the United States.
Outside of being with his family and playing/watching/coaching baseball, Bob was never happier than when he was on road making sales calls and getting to spend time with his customers. He loved working with them and hearing about their families and their lives.
Bob is survived by his wife of 49 years Susan, his children Robert, Elizabeth and Matthew, six grandchildren and his sister Jean Buckley.
The family asks that donations in Bob's memory be made to the Ridgewood United Methodist Church (100 Dayton Street, Ridgewood NJ 07450), where he was a member for over 60 years.