---
Tecnodin S.L.
---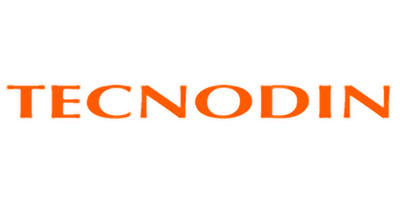 High Quality Operating Elements and Industrial Components
C/Cobalt 42-08940
Cornella de Llobregat (Spain)
toll free (from USA): 877-522-4484
www.tecnodin.com
Tecnodin S.L. has been designing, manufacturing, and commercializing high quality operating elements and industrial components for more than 50 years. Our standard product line includes METRIC and UNC products. We also manufacturer custom parts to meet our customer's needs.
The tolerance of the metric insert threads and studs are tested with 6h and 6H gauges, respectively. The tolerance of the UNC inches insert threads and studs are tested with 2A and 2B gauges, respectively.
We work continuously with the objective of guaranteeing our customer's satisfaction, offering new designs with optimum quality and outstanding service. All catalog items are in stock and we have a team of highly trained engineers that can design and manufacturer customized items to meet your needs with minimum quantities.
We are continuously working with quality standards according to our Quality Management System.
Spheres
Phenolic
Din 319 Phenolic
Knobs
ITAL Phenolic
Plain Phenolic
Phenolic Ball
Phenolic Oval
Phenolic Tapered
Knurled
Phenolic Lid
Star-Stub Phenolic
Forza Phenolic
Din 6335 & 6336 Phenolic
CL & SZ Phenolic
Phenolic Three Prong
MTC Thermoplastic
Starplast Thermoplastic
Phenolic Tapered Hand
BR Phenolic Hand
LGN Plastic
Contact Thermoplastic Knob for Hexagonal Nut/Screw
Contact Thermoplastic
Safety Knobs
Handles
Bibola
Fixed & Giratory
Revolving Plain
Solid Phenolic
Thermoplastic
MGM Tubular Bridge
Thermoplastic with thru hole
ED Phenolic
Thermoplastic Adjustable
Hand Wheels
Phenolic Four Spoke Hand Wheel
Solid Phenolic Hand Wheel
Q Phenolic Hand Wheel
Six Phenolic Hand Wheel
Valve Phenolic Hand Wheel
Feet
Thermoplastic Fixed Feet
Thermoplastic Adjustable Feet
Thermoplastic Adjustable Feet with thru holes
Adjustable Feet Stainless-Steel Stud
Adjustable Feet With Steel or Stainless Steel Stud
Adjustable Feet for Heavy Loads
Adjustable Feet with Asymmetrical Base
Adjustable Feet with Polymide Base and Stud
Steel or Stainless-Steel Feet
Steel or Stainless-Steel Feet with Holes
Tube Ends
Round Threaded Tube Ends
Square Threaded Tube Ends
Rectangular Threaded Tube Ends
Caps