---
Rotor Clip
---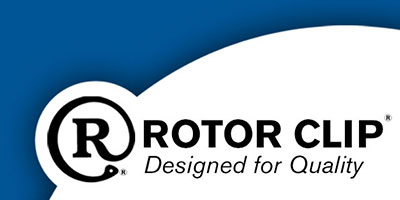 Rotor Clip is the global leader in the manufacture of retaining rings, constant section rings, spiral rings, wave springs and self-compensating hose clamps. Certified to ISO/TS 16949:2002, Rotor Clip produces the highest quality product and offers support to the marketplace before and after the sale by providing technical assistance, product training, and cost-reduction programs, along with competitive pricing and just in time delivery.
Cross Reference a competitors part number
Request a Quote directly from Rotor Clip!
Request Samples for retaining rings and hose clamps!
Quality Certifications
Products:
Axially Assembled Internal Inch
Axially Assembled External Inch
Axially Assembled Internal Metric
Axially Assembled External Metric
Radially Assembled External Inch & JIS
Radially Assembled External Metric
Self Locking Internal/External Inch
Self Locking Internal/External Metric
Axially Assembled Internal ANSI Metric
Axially Assembled External ANSI Metric
Radially Assembled External ANSI Metric
Spiral Rings
Wave Springs
Internal Inch Constant Section
External Inch Constant Section
Internal Metric Constant Section
External Metric Constant Section
Hose Clamps- Single Wire, Double Wire, Constant Tension Band Clamps, Contstant Tention Light Clamps, Pre-Opened Clamps.
Also applicators, dispensers, retaining ring kits, pliers, pneumatic tools, hose clamp tooling